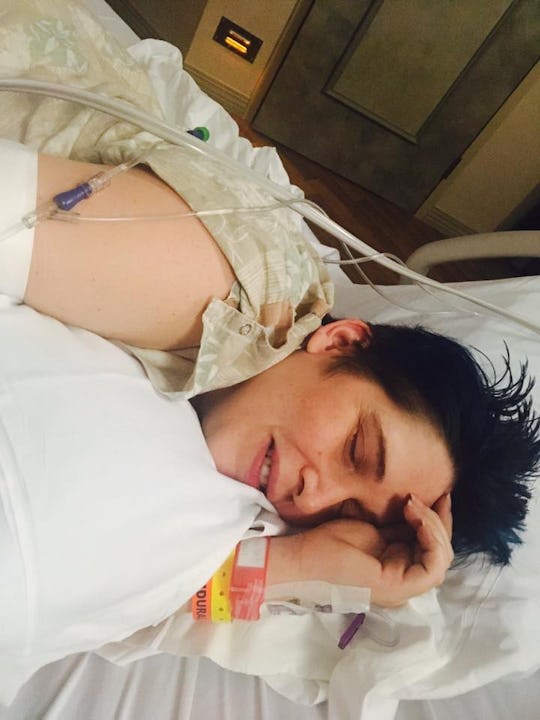 Courtesy of Steph Montgomery
10 Things I Wasn't Prepared For When I Was Induced
The first time I was admitted for induction of labor, I was 40 weeks 5 days pregnant with my daughter. I had spent a lot of time researching induction and felt totally prepared. Then my water broke on the bathroom floor of my hospital room and I didn't end up needing to be induced. My second two inductions were completely different. Both times, I had to deliver early for medical reasons and, as a result, there were so many things I wasn't prepared for when I was induced.
I am a serious planner. You might even say that I am a bit of a control freak. The idea of going into labor spontaneously was bad enough, but the idea of someone else controlling my labor seemed so weird and frightening. When I learned I had to be induced, I was seriously upset and scared. I heard that induction was slow, painful, and that sometimes it didn't even work. To make matters worse, I had very little time to get used to the idea that I was having my baby early. This caused me to have serious anxiety, which was compounded by the fact that I was having medical issues and was seriously worried about about my babies' health. Fortunately, both of my inductions went smoothly, and both of my sons were born healthy. Unfortunately, they were so different from each other that there were things I didn't expect, even the second time around.
Child birth is a lot like parenthood: no matter how much you read up on the subject or think you're prepared, something surprising or unplanned always happens. I've learned that it's best to go with the flow, accept things as they happen, and try not to worry about the things I can't control (which is seriously easier said than done).