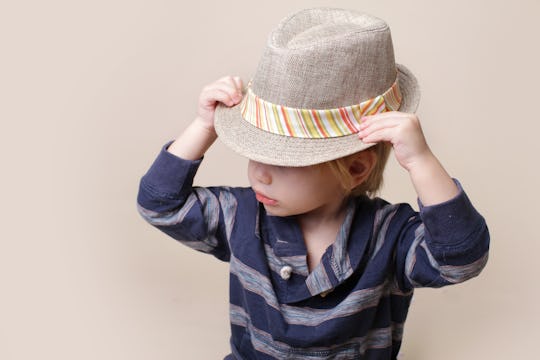 Fotolia
10 Things People Say About My Kid's Clothing That Are Actually Shaming
Everyone's a critic, so when it comes to the clothes you choose for your kids (or they choose for themselves) it seems like everyone has something to say. While having opinions is fine, so many of the things people say about my kids clothing are shaming and, and a result, can even harm them. So, um, you may want to consider keeping your opinions to yourself.
It starts when they are young. Like when someone misgendered my infant daughter, because she was wearing a blue onesie. I tried to ignore the mistake, but instead snapped back, "Actually, she's a girl," only to hear, "Then, why is she wearing a 'boy' color?" and felt ashamed that I cared what this particular stranger thought. So I responded, "There are no 'boy' colors," and found myself in an argument with a stranger in the checkout line. (The first of many, it turns out.)
Then, as my children grew and developed their own personalities and sense of style, I have found myself having super awkward moments. Was I OK with my toddler son wearing glittery Frozen boots? The answer was, of course, yes, but then I've spent the last year dealing with people's comments and trying to make him feel good about his choice. You wear those gorgeous boots proudly, and don't pay attention to what other people think.
Getting ready for school is a constant struggle. Some mornings we have to help kids get up, dressed, fed, and out the door to meet the bus or pack into the car for preschool. I try not to argue about clothes, unless there's a health or weather concern, but even then, if the choice is matching socks and a long-sleeved shirt or getting them to school on time in mismatched socks and a tank top, I often don't choose to fight that battle.
So, the next time you think about making a comment or asking a question about someone else's kid's clothes, don't. Or, at the very least, consider the ways those comments can be potentially hurtful. Here are a few: