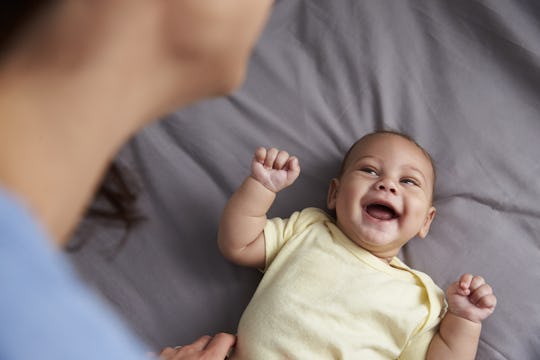 Monkey Business/Fotolia
10 Things The First 6 Months Of Motherhood Will Teach You About Your Sense Of Humor
You read a lot about what the early days of motherhood is like. It's challenging. It's satisfying. It's soul-crushing. It's sublime. It's work. It's worth it. It's all true, and I think it's important to discuss all the different ways we can experience parenting. Something I don't see discussed quite as much, however, is that in those early days, motherhood is funny. The first six months of motherhood teaches you about your sense of humor in ways that might not always seem funny at first, but eventually become an important part of your mom identity.
Having a sense of humor has always been important to me. It's not just that having a sense of humor makes you popular at cocktail parties, but I truly believe having a sense of humor keeps us grounded and gives us much needed perspective. It's also sometimes just enough to buoy us in times when we really, really need a lifeboat.
There will be a lot of things you will face in your baby's first six months of life that will, indeed, be no laughing matter. And there will be other things that, on a bad day, won't be, either. But sometimes, when the light hits something just right, you can find yourself seeing the funnier side of life, and learning a thing or two about your own sense of humor in the process.