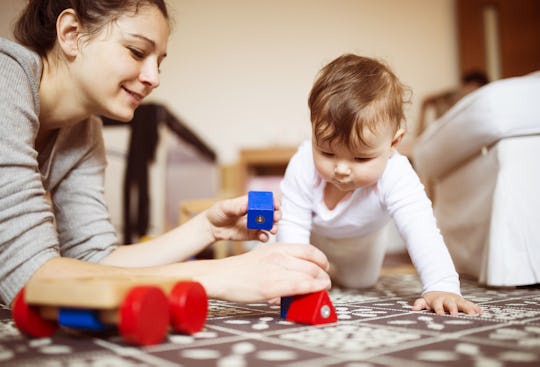 Fotolia
10 Things You Can Totally Blame On Your Kid (Because That's What Kids Are For, Right?)
I'm not saying I decided to become a mother because I would have a valid excuse to stay in and watch The Office every weekend for the foreseeable future, but when that pregnancy test came back positive I realized I was going to have an "out" for the rest of my life. Society demands that mothers constantly sacrifice for their kids, so I knew the things you can totally blame on your kid would come in handy for, well, always. If that's not a reason to procreate, I don't know what is.
I mean, yes, I also wanted to expand my family and have a child with my wonderful partner and watch someone I created learn and grow and evoke positive change and experience all the wonderful, horrible, beautiful, painful, fantastic things life has to offer. Sure, I want to raise a thoughtful human being that will make the world a better place. That's all nice and dandy, but I also knew that having a baby meant I could leave parties early, show up late, or refuse to make an appearance at all. I could blame bodily functions on my future spawn, for goodness sakes. I mean, I hit the jackpot when I peed on that pregnancy test, you guys.
So, while motherhood is so much more than canceled plans and nights in with my buddy Netflix for "the sake of the baby," I am well aware of the benefits that come with having a mini-human to blame certain things on. Plus, motherhood can be difficult and exhausting and anxiety-inducing enough, so you take your wins when you can, my friends. You revel in the positives and you make zero apologies. So, with that in mind, here are just a few things you can blame on your kid, because what are kids for, right?