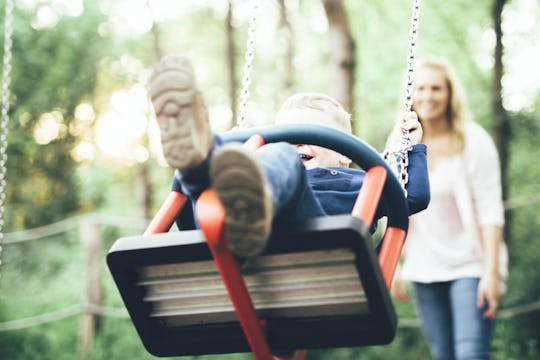 Fotolia
10 Times You Should Pay Attention To Other People's Comments About Your Kid
I failed to adequately realize just how difficult it would be to listen to other people comment on my kid, until I had one and people were constantly commenting on my kid. Whether I was doing something wrong or right, the endless and unsolicited statements about my son are overwhelming, if not somewhat slightly annoying and even judgmental and offensive. I also failed to realize that, sometimes, they're completely valid and necessary. There are times when you should pay attention to other people's comments about your kid; Times that unsolicited comments are made with the best of intentions; Times when someone is genuinely trying to help and draw your attention to a potential problem; Times when, honestly, you'll be thankful instead of annoyed.
If I'm being honest, I owe my ability to avoid a few potentially dangerous scenarios, because people were willing to comment on my child. Whether it was the kind woman who politely informed me that I was strapping my newborn into his carseat incorrectly, or the nice mom at the playground who alerted me to the ridiculously unsafe way my son was playing, I can't see everything and be everywhere and, well, I need help. I'm a new mom that didn't just waltz into motherhood like a seasoned pro, so having additional sets of eyeballs to watch my son and additional wells of knowledge I can draw from when necessary, is helpful. Does it sting sometimes? Yes. Does it feel like a small blast to my ego? Sure. Does it, sometimes, make me feel inadequate? You bet. But it also helps me care for my kid to the best of my ability and, for that, I am thankful.
Yes, take unsolicited advice with a grain of salt and, by all means, don't let someone judge you or shame you. However, when someone points out the following, take heed. It won't hurt, it will only help.