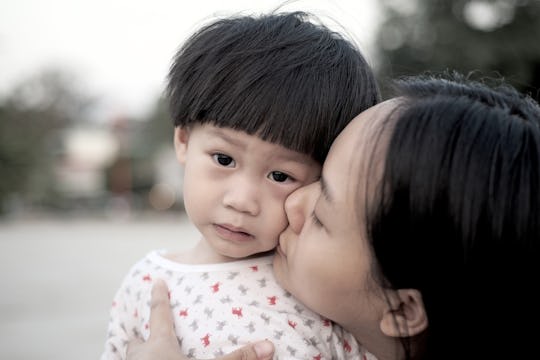 Prin/Fotolia
10 Truths Sensitive Children Know That The Rest Of The World Just Doesn't Understand
Being dubbed "sensitive" is often perceived, or proclaimed, as a bad thing. Women and girls who are sensitive are categorized as histrionic or crazy. Boys and men who display similar emotional or physical sensitivity are written off as wimps. But make no mistake, there are truths sensitive children know that the rest of us just don't understand. And honestly, the word would be less of a dumpster fire if we could, collectively, pick up what these sensitive kids are putting down.
Now, let's back up for a minute. I usually don't like to do the whole "Webster's defines whatever as…" trope, but I think taking a look at the dictionary definition for "sensitive" is worth it in this case. So, sensitive is defined as "quick to detect or respond to slight changes, signals, or influences," and "(of a person or a person's behavior) having or displaying a quick and delicate appreciation of others' feelings."
So, um, how is sensitive a bad thing? I mean, I guess I get it: some people are really sensitive. And if you're a parent raising a really sensitive kid, things can get challenging because they have all the feels. It's a lot to manage, and certainly there's something to be said for the fact that it's a tough world out there, so sometimes we have to show a bit of grit and toughen up. I'm currently raising a highly sensitive child, so I can understand. But I also have the benefit of having been a sensitive child myself and can, therefore, see where mine is coming from.
Fortunately, most sensitive kids learn appropriate coping skills as they get older and are able to function in daily life without having a meltdown. Case in point: yours truly (though I will admit to crying over at least one internet video a day and, yes, I'm considering starting a Tumblr about it). But we formerly sensitive kids can still remember what it was like as children. And so, in order to facilitate understanding between highly sensitive children and their parents, I would like to share some things these kids know to be true that the adults in their life may not quite grasp.