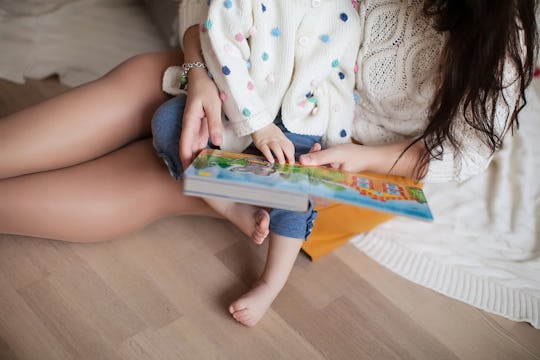 Fotolia
10 Ways Being A Mom Makes You Fall In Love With Reading All Over Again
I've always been a book lover, and fail to remember a time when I was a kid and didn't have a book in my hand or somewhere on my person. Reading was a way to escape a toxic childhood, a way to travel without spending money and a way to feel understood by complete strangers. Unfortunately, school also "killed" reading for me, in a way. When you read for academia, it can be hard to continue reading for "fun." Thankfully, there are ways being a mom makes you fall in love with reading all over again; Ways that I am experiencing now, as a mom to a toddler who happens to love books just as much as I do; Ways that have made me realize that reading is the best and such a big part of who I am as a person, a woman and a mother.
That's arguably one of the best aspects of becoming a parent; you really do get the opportunity to rediscover yourself. While you don't lose every part of who you used to be (or really any part at all) you do gain something new; another facet of your person; another part of your personality that evolves so that you can take care of another human being. This also means that you get to be a "kid" again, as you play with toys and watch old movies you grew up on and, yes, read your favorite childhood books.
I have my son to thank for so many things already, but giving me the opportunity to fall in love with reading all over again is definitely high up on that list. Thanks to his affinity for reading, even if what he's reading is another story about Elmo that I could so do without, I have rediscovered reading for myself, and it's wonderful.