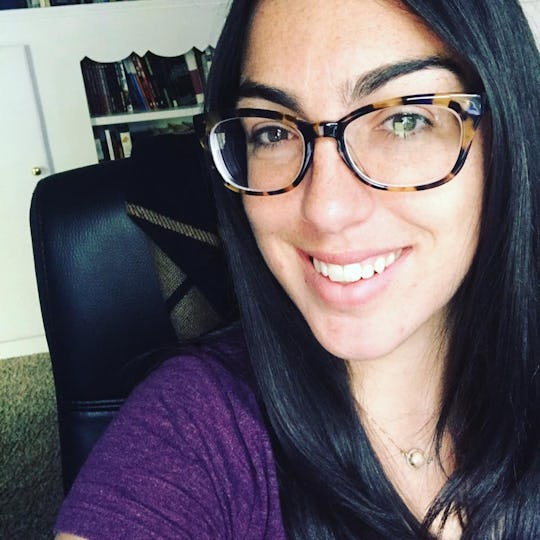 Photo courtesy of Jamie Kenney
10 Ways I Switched Careers, Despite Significant Challenges
After my second child was born, I left a job I didn't hate to become a professional writer. Considering you are reading this article — one I penned as a staff writer — you can probably guess that this story has a decent ending. How I changed careers is a story of give, take, chance, hope, and tremendous privilege.
I was a creative writing major in college, and one of the things the head of the department was crystal clear on was the fact that writing was not a particularly lucrative endeavor. "It's highly unlikely that any of you are going to write the great American novel right after you graduate," she informed us at least once a semester for four years. "Statistically it will take you a long time to get anything at all published. And even if your genius is recognized immediately and you're published in the next few years, you're still probably not going to be able to make a livable income on creative writing alone. Even the most famous writers usually have some sort of teaching job on top of their craft... and it's even worse for the poets. But," she would say just as we were all about to sink into a pit of despair (not hard for writers to manage, by the way), "Your skill isn't just in fiction or poetry: you can communicate effectively in writing, and — never forget this — that's a skill most people don't have. You can make that work for you professionally, particularly as you hone your craft."
I took this to heart, and every job I've held since college has included a significant writing component. I wasn't doing anything especially creative —lots of reports, press releases, and promotional materials — but I didn't dread going into work every day. Yet as time wore on, I began to wonder what I was trying to accomplish professionally. What was the aim? Where was this going?
This was also around the same time that I began dipping my toe in the world of writing online. A toe became a foot, a foot a leg, and before I knew it I was wading in a sea of uncompensated work... and at first I didn't even mind. But over time, I thought to myself: "Other people, people whose writing is no better or worse than mine in some cases, are paid to do this. Why not me?"
My life was changing: I'd just turned 30, I had two children, and it I realized that if I wanted my professional life to move in a different direction it was going to take sacrifice and faith. Here's how I was able to take the leap: