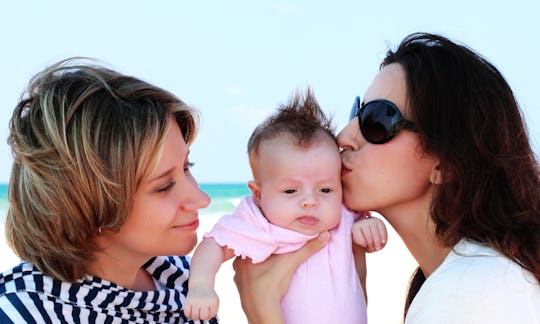 Fotolia
10 Ways Your Relationship Actually Gets Better After You Have Kids
It's no secret that having kids can make maintaining any romantic relationship more challenging. You have more demands on your time and energy, more responsibilities, and less money to spend on having fun and doing whatever you want. Still, there are a lot of ways that your relationship actually gets better after you have kids, if you have a healthy relationship based on mutual respect, trust, and love. Even though maintaining your relationship after having kids can be harder than raising the kids, your relationship can actually become stronger and more satisfying because of all the additional effort you have to put into making it work.
Sure, there will be moments where you don't always do the ideal thing vis-à-vis your romantic relationship. We're all imperfect; from time to time we all zone out with our phones when we should be making the most of our time with each other by communicating and connecting or, at the very least, listening. Yes, we all let our fatigue or frustrations get the better of us and, inevitably, we end up fighting at times we might not otherwise and about things that, usually, wouldn't warrant an argument.
Simultaneously, we're still people, and people almost always appreciate things that we have to work for more than things that come easily and with minimal effort. Humans are funny that way. If nothing else, parenthood really makes you work for your relationship, and helps us all develop better relationship skills instead of relying on affection and quality time to do the work for us. So, with that in mind, here are just a few ways becoming a parent actually makes your relationship stronger.