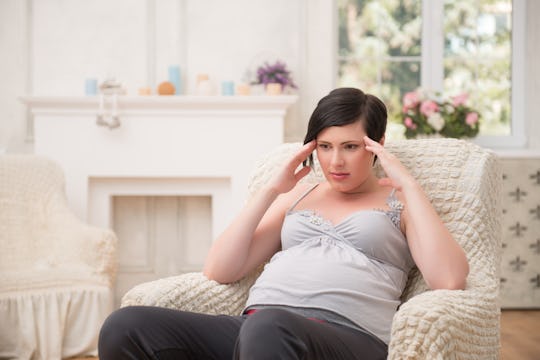 Fotolia
11 Hilariously Ridiculous Thoughts Every New Mom Has Before Having A Baby
Pregnancy can give you a lot of time to think and, well, that's arguably both a good thing and a bad thing. With hormones raging, your body constantly evolving and an impending life-change that will be noting short of monumental, there are some hilariously ridiculous thoughts every mom has before having a baby. Sure, they're relentless and kind of anxiety-inducing but they're also funny so, I mean, call it a wash?
I, for one, could not turn my mind off when I was pregnant. I thought about everything, worried about everything, examined every scenario or possible scenario or impossible scenario that would probably end up happening because, hey, you never know and I need to be prepared because I'm about to be a mom. And those thoughts only intensified when my water broke and I made my way to the hospital to try and push another human being out of my body. I had so many questions and specific concerns that seemed to make the most sense to me, but when I said them out loud to my partner or a nurse or a doctor or my best friend, were clearly the most insane. But you know, whatever, I was bringing a person into the world so that gave me a pass to think ridiculous things.
So, if you were or are like me and pregnancy and labor and delivery brought on some funny-but-kind-of-crazy thoughts, have no fear; you're not alone and you're not as ridiculous as you may think yourself to be. If anything, these 11 hilariously ridiculous thoughts every mom has before having a baby just prove that you're a normal, bound-to-be fantastic new mom.