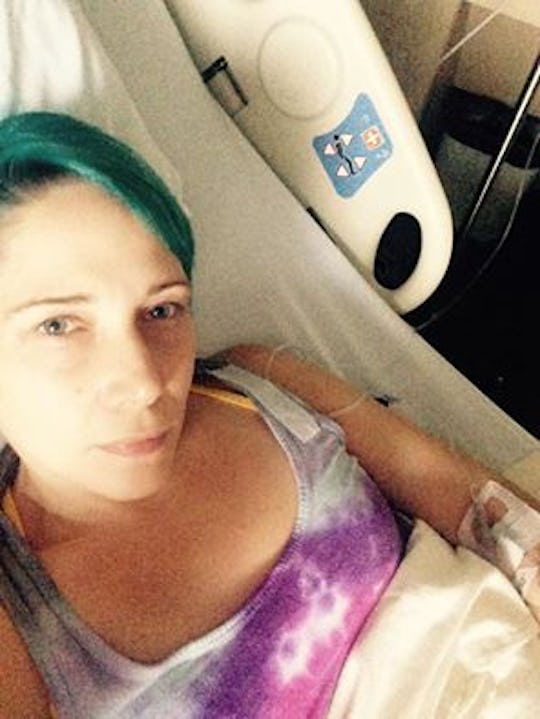 Courtesy of Steph Montgomery
11 People's Permission You Don't Need To Get Your Tubes Tied
When you tell people you're going to have a tubal ligation procedure, also known as "having your tubes tied," to prevent future pregnancies, they usually have one of two reactions: they try to talk you out of it, or they ask you a ton of personal questions. Sometimes, if you're "lucky," they do both. It's infuriating, because there's a long list of people whose permission you don't need to get your tubes tied, and that list includes pretty much everyone but you.
The first time I inquired about tubal ligation, I was about to give birth to my second child. I thought I was going to have to have a c-section, and asked if they would do a tubal, you know, "while they were in there." Their answer? No. I was so confused. Even though getting the procedure during delivery would allow me to avoid an additional surgery under general anesthesia, and I had endured a high risk pregnancy with many complications, they refused. Turns out, the hospital is ran by a Catholic hospital group, so they will not perform sterilization procedures, prescribe birth control, or perform therapeutic abortions, even if they are medically necessary to save someone's life.
I ended up getting divorced and remarried, and my husband and I decided to have another child. After our child was born, my husband decided to get a vasectomy, but we soon discovered that our health insurance didn't cover the procedure. It did cover tubal ligation at 100 percent, though, so, I asked my OB-GYN about the procedure and had the surgery a few weeks later.
Unfortunately, it seems like everyone from friends and family to the nurse checking us in at the surgical ward had an opinion about it. In case you have questions, like theirs, I will save you some time. Yes, I'm sure I don't want to be pregnant again. Yes, my husband is supportive. No, I don't need his permission, because it's my body. No, it's really not any of your business.
The fact that it seems like people with uteruses feel like they need permission to permanently prevent pregnancy sort of implies that they exist on the planet to have babies, and have babies only. It's not only sexist, but it's pretty offensive to people who don't want to or can't have babies. Besides, I literally didn't need anyone's permission to get my tubes tied. Period.