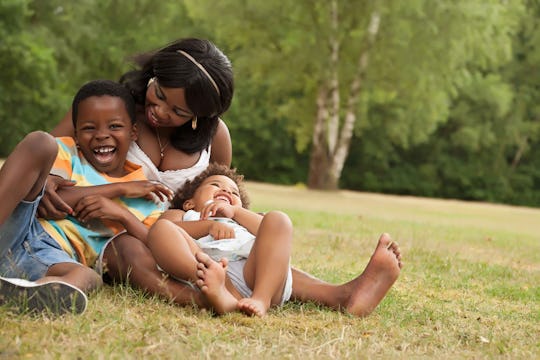 Fotolia
11 Things People Need To Stop Saying To Non-Biological Moms, Immediately
Being a non-biological mom to a kid comes with challenges that, honestly, vary from those biological parents inevitably face. I mean, there are many of the same challenges as any other parent, but some of the things people say about non-biological moms are actually part of those additional challenges we're forced to overcome. It's easy for people to forget that, regardless of what kind of parent we are, whether it's biological, step-, or adoptive, we have been given a gift in being able to be a part of a child's life. Any good mom, whether she gave birth to that child or not, is going to cherish that gift (even when that gift comes with a side of baby poop and vomit and toddler tantrums).
I've always been really lucky with my circle of friends and family, and how they've treated me as the stepmom to my partner's daughter. No one has ever questioned my presence, my decisions, or my parenting skills. Sadly, I can't say the same when speaking with people who don't know me very well. I can't tell you how many coworkers joke with me about being the "evil stepmother," and not only is it hurtful but it's beyond offensive. Of course, stepparents aren't the only ones who hear some pretty hurtful, outdated and unnecessary things. Knowing what friends of mine have gone through to become adoptive parents, I shudder to think of the insensitivity some people have when it comes to speaking about adoption.
Honestly, a good rule of thumb to go by in these (and any) situation is this: if it sounds like a question or comment you might feel strange hearing about or answering yourself, chances are, you shouldn't say it. If more people followed that simple rule, less non-biological moms would hear the following from people who, really and truly, should just know better.