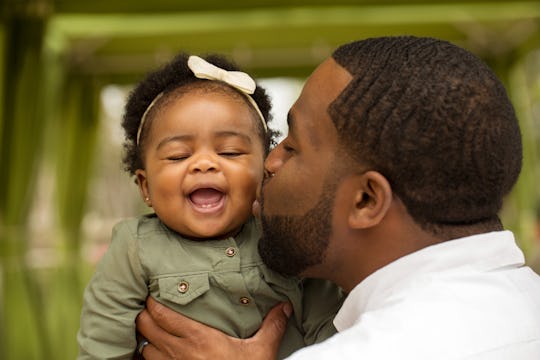 Fotolia
11 Things People Worship Stay-At-Home Dads For That Stay-At-Home Moms Do Every Single Day
A few weeks after giving birth, I was scrolling through one of my online stay-at-home mom (SAHM) groups when I came across a photo a mom shared, with horror, from another Facebook page. It was a picture of three men standing by three young kids in strollers at the mall. Literally, they were just standing by kids, but the original comments were effusive in their praise — "Fathers of the year!" "Role models for the next generation!"— all for just happening to be in the presence of children. People worship stay-at-home dads (SAHDs) for things SAHMs do every day, usually with no fanfare or even with significant criticism.
For moms, our every choice is scrutinized. If that had been a picture of three moms, the comments would have picked apart everything; from whether the kids were buckled into the strollers properly, to questioning why the kids were even in strollers instead of being worn (though if it was a photo of three babywearing moms, somebody would have said something about that, too), to freaking out over the fact that there were bottles (potentially filled with — gasp! — formula!) visible in the shot. However, because they're guys it's all fine, and they're basically heroes for breathing the same air as children. Seriously?
I sincerely hope that someday people will recognize that it's totally normal and worthwhile for anyone to care for any member of their family or community, rather than assuming that caring for children (and everyone else in our lives) is women's default role in life, but that same (or often, far less) care constitutes a giant favor when it's done by anyone else. It's insulting to SAHDs when people assume that every little thing they do is a cute attempt at courtesy for their families, rather than real-deal parenting. It also devalues the hard work SAHMs do day in and day out, often without acknowledgement or support, when people act like the following things are somehow a big deal when men do them, but are just expected of us when we do them.