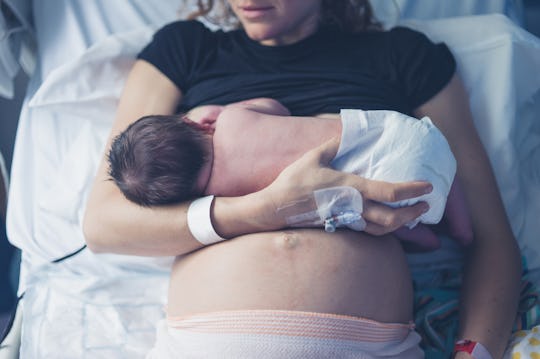 LoloStock/Fotolia
11 Things We Say To New Moms That Are Actually Really Problematic
My mom always said, "If you don't have something nice to say, don't say anything at all." I don't always follow her advice, to be honest, but for the most part I try to make a positive impact with my words. My efforts usually double when it comes to supporting new moms, too. In my experience, and as a culture, we have a tendency to say things to new moms that are problematic at best, and potentially harmful at worst. So trust me when I say new moms need all the help and support they can get and we can give them.
I don't think most people go out of their way to be intentionally rude to the new mom struggling to care for her newborn. But, as a whole, we have a set of severely unfair and unrealistic expectations for new moms that are, for the most part, completely impossible to meet. So, more often than not, even talking about new motherhood can make a mom feel as though she's somehow failing, and simply because our societal view of new motherhood is romanticized and, let's face it, impossibly fake.
For example, people seem almost obsessed with childbirth, like it's some romantic, beautiful thing. The same goes for exclusively breastfeed, losing the baby weight immediately after delivery, and being happy every second of every minute of your blurry, postpartum life. I'm not saying these things are impossible, but meeting these socially contrived goals is incredibly difficult, even for privileged moms who have help, financial means, and a supportive partner.
How we talk to new moms is important, and can actually poke holes in those unrealistic expectations so the postpartum women in our lives don't feel as if they're failing to achieve some impractical ideal. With that in mind, and because we can always strive to do and be better, here are some of the problematic things we all say to new moms: