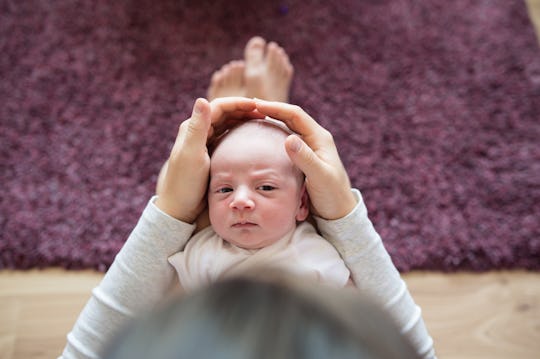 Fotolia
12 "Mom Plans" I Made When I Was Pregnant, That Went Out The Window Postpartum
I was the best mom before I had a baby. The best. Unfortunately for me, many of the "mom plans" I made when I was pregnant, totally went out the window once I actually became a mom. However, for at least a little while — before I actually had a child — I could claim that I was the best mom to ever mom. Those were the days.
If you spend a lot of time on parenting sites on the internet, you read about and hear about and discover all sorts of plans. "I plan to exclusively breastfeed my perfect baby until they politely request I stop," and, "I plan to use organic cloth diapers," and, "I plan on having my baby sleep in their crib from the night we bring him or her home from the hospital," and the always-popular, "I plan to never let my baby watch screens," are just a few of the many pre-baby plans soon-to-be mothers concoct. I made all of these plans (and more, if I'm being honest) and I learned, sometimes painfully, that even the best laid plans made with the best of intentions, don't always cut it after baby is here.
Life changes, parenting is always different than you initially imagine it to be, and you, your partner, and or your child have needs that never occurred to you when you were in the prenatal planning phase of motherhood. You live and learn, shed a few tears, pick yourself up, dust yourself off and bring the baby to bed so you can get some sleep. So, with that in mind, if you've made the following pre-baby plans only to ditch them rather quickly once you became a mom, know that you're not alone.