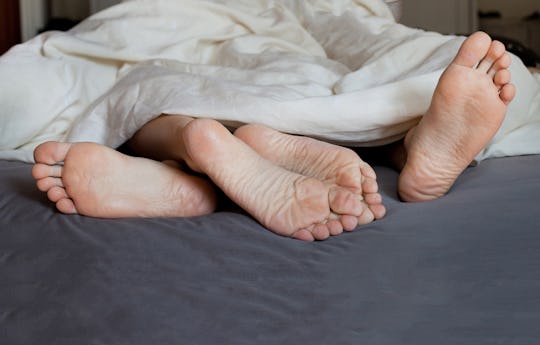 Fotolia
12 Things Every Grown-Ass Dad Can (And Should) Do During Postpartum Sex
My partner and I have always been very comfortable discussing, exploring, and having sex. I mean, how do you think our son came about? We had sexual chemistry from the very beginning, and we maintained a fairly sexual relationship during the majority of my pregnancy. Which is why, when I felt an aversion to sex after having a baby, I was shocked. Thankfully, there are things every grown-ass dad can do during postpartum sex to make the entire experience more enjoyable, and my partner did those things (often times, without asking. I know, I know. I'm bragging when I really shouldn't because it's all common sense and decency, but still.).
I had a somewhat difficult time feeling at-home in my postpartum body. I was so desperate for body autonomy after a seemingly never-ending, traumatic pregnancy, that it didn't even remotely hit me that I still wouldn't gain completely control over my postpartum body, either. Not right away, that is. I was breastfeeding on demand, co-sleeping with my son and having constant, physical contact from a tiny human at all hours of the day and night. While that human was adorable, I yearned for my space, which made any advances from my partner, you know, unwanted. While I was looking forward to feeling close and getting intimate with my partner again, I was exhausted, sore, trying to rediscover my body and feeling touched out. That doesn't make for a sexy combination, you guys.
That's where you can come in, fellas. Yes, I'm talking to you, dear gentlemen readers. While you weren't pregnant, didn't experience labor and didn't go through the painstaking but ultimately amazing act of birthing your baby, I'm going to optimistically assume you played a roll in all three. Your work is not done. There are things you can do to help your partner before, during, and after postpartum sex. So, fellas: pay attention.