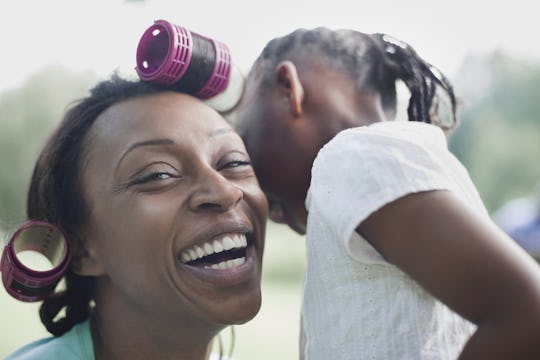 Fotolia
12 Things Every Mom Thinks About Other Moms But Doesn't Say Out Loud
I am beyond lucky to have and know some amazing mothers in my life. From my own mother to a best friend who had her daughter three months before I had my son to mothers I have met at work; a group of moms who just "get you" can be nothing short of life-saving. I also see mothers at the grocery store or in the park and, even with the moms I know and love, I find myself thinking the things every mom thinks about other moms, but doesn't say out loud; things that I sometimes feel guilty for and sometimes feel ridiculous for and always feel sheepish about because, I mean, I'm an adult. I should be able to just open my mouth and speak my mind but human interactions are weird and, well, so are the thoughts in my head (sometimes).
Some of these thoughts are unwarranted, and stem from my own insecurities as a new mom who is still trying to figure out parenthood. Some of these thoughts are secret wishes, like me hoping that I could be friends with this seemingly super-cool mom who has everything on lock and can teach me her ways so I don't feel like such a bumbling mess. Some of these thoughts are questions, usually concerning a specific parenting choice that I may not make, but seems to be working out for that mother so, you know, maybe it will work out for me. All of these thoughts, I think, are normal, and perhaps if we were all a little more open and honest about what we thought about mothers (and why we think those things) "mommy wars" wouldn't be a thing and we would all realize that, honestly, we're not alone in parenting. We're all just walking around wondering what in the hell we're doing and how other mothers are doing it, too.
So, with that in mind and in the name of true transparency, I'm letting you all into my strange brain and letting you know what I think about other mothers.