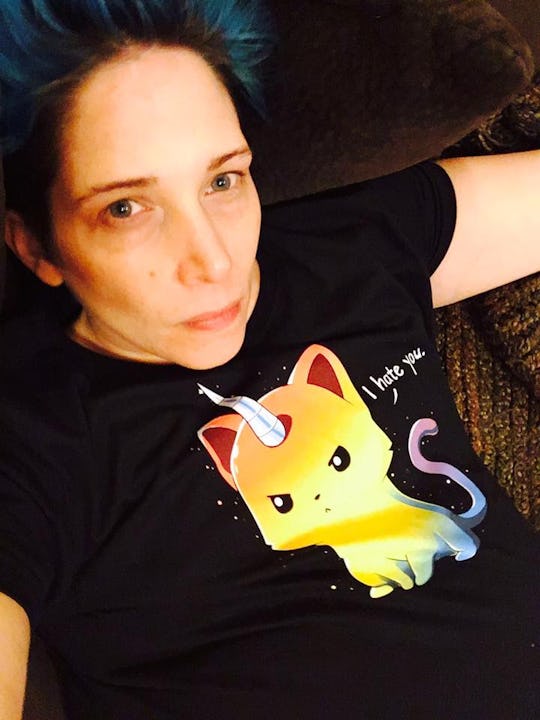 Courtesy of Steph Montgomery
12 Things I Want Judgmental Moms On The Internet To Know
If you spend time online, and especially in parenting groups, you've probably encountered a judgmental mom. After years of dealing with a few too many "sanctimommy" types, mean girls, and bullies, there are some things I want judgmental moms on the internet to know. You probably know who I am talking about, too — people like the mom who commented on a picture of my preschooler in his car seat, saying, "You really ought to still rear-face him" (he's 48 pounds), or the one who wrote "breast is best" on my post about feeling bad about having to stop breastfeeding for medical reasons. There's also the mom who advices me to "do more research" about the chemicals in the popsicles my kids were eating, if I "cared about them," of course.
I am so done with random judgment from strangers, and would sincerely like them people to stop and think before they type. For example, before giving another parent unsolicited advice on the internet, you should stop and consider whether or not that advice is kind, true, and necessary. If not, you just shouldn't say a word. After all, life is relative, my friend, and other parents' choices literally have nothing to do with yours. That's right, my choice to formula-feed my baby says literally nothing about another parent's choice to exclusively breastfeed. Both are equally valid choices that were made for a variety of reasons, unique to us and our families. Same goes for my decision to work while another parent stays home, and my choice to co-sleep while you sleep train your baby. Different strokes for different folks.
The same goes for responding to someone's request for help. Before responding, try putting yourself in their shoes. It's easy to assume that you're a perfect parent and that everyone should do things your way, but when families have different needs, desires, and realities, your advice might not be helpful at all (and can actually really hurt). The internet can be an unkind place for new moms, and judgmental moms can make you feel like you're majorly screwing up when, chances are, you are doing the best you can. Here are some things I'd like to say to the haters. Feel free to borrow them if and when you need. If you've read this far and you realize you are a judgmental mom, please have a seat, because there's a few things I'd like you to know.