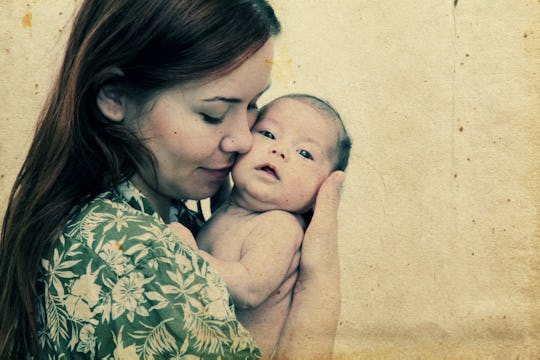 Fotolia
12 Things You Just Know About Parenting If Your Parents Were Overprotective
It is only natural to look back to one's own childhood when you become a parent yourself. For some of us, those years are a blueprint for how we want to raise our own children. For others, the past is a map identifying booby traps and snares that need to be avoided at all costs. The luckiest, of course are we happy few who had overprotective parents because, it turns out, there are things you know about parenting if your parents were overprotective, as there are things only overprotective parents seem to know. Actually, there's only one thing overprotective parents know: everything.
As the child of overprotective parents (the first child of overprotective parents: double whammy), I learned young and often the lessons they wished to impart. The world was dangerous; I was special and needed to be shielded from the horrors; I had to be smart, and careful, and constantly on my toes; I could accomplish these things best if I listened to them at all times. For example, once, when my family went on a plane, my mother told me "If anything happens, you take your sister and run!" Where? I don't know, she was never clear on where, but I assume to, like, a second plane waiting midair or something. Or maybe just around and around in a circle? Anyway, I knew she knew what she was talking about, so I didn't question it. Now, as an adult, I know before getting on a plane to tell my kids to "run" if anything happens once we're in the air. This is valuable information we're talking about, people.
Here are some other things I now know thanks to my sheltered upbringing, which is clearly coming in handy and in no way making my kids afraid of airplanes (or anything else, for that matter).