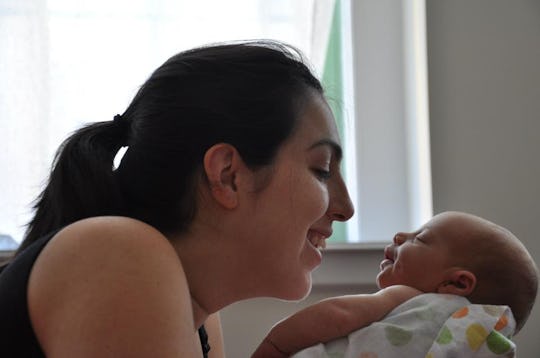 Photo courtesy of Jamie Kenney
12 Ways I Set Myself Up For Disappointment During Maternity Leave
All things considered, my postpartum recovery period was actually perfectly lovely. But we don't know what we don't know and there are a whole bunch of ways I set myself up for disappointment during maternity leave, chiefly by imagining it as a far less stressful, strenuous, and demanding period of time than it, of course, turned out to be.
For what it's worth, my first maternity leave was what really threw me for a loop. The second time around I went in with eyes wide open and mostly didn't place unrealistic expectations on myself... for the most part. (I'm human and, perhaps, overly optimistic by nature.) But the first time, I was so brimming with excitement to meet my baby boy that I thought to myself: "I already love him so much that from here on out life with him is going to be as beautiful as my feelings for him."
Folks, this is not how babies work. Like, at all. Their poops alone render this completely false and, frankly, poops are very often the least of your problems. We love them very much, so we want to care for and nurture them even when it's hard we are filled to them brim with love (often if not always)... but life with them is far from the sunny, filtered paradise of Instagram.
So with that in mind, here are just some of the things I thought that wound up leaving me a bit deflated: