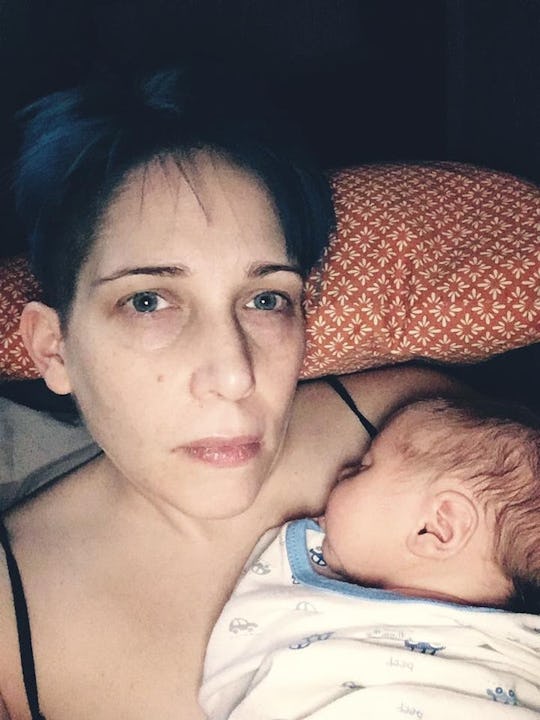 13 Little Things My Partner Did That Proved He Appreciated Me While I Was Breastfeeding
In my experience, it's pretty easy to feel under-appreciated as a new mom. It sucks, because you just went through arguably one of the hardest things imaginable, and now you're responsible for keeping a tiny human alive while you simultaneously feel like you've been hit by a truck. And if you're breastfeeding, you're also responsible for feeding that tiny human with your body. Fortunately, the little things my partner did that proved he appreciated me and my effort made a huge difference in how I felt about myself and my breastfeeding journey. Turns out, I was very appreciated, and you probably are, too.
I'm not going to lie, breastfeeding was one of the hardest things I've ever done. It took so much sacrifice and effort, it often hurt (more than I could possibly explain to someone who hasn't experienced it), and it didn't come as easily for me as I thought it would. Luckily, through the bleeding nipples, late night feedings, supply issues, elimination diets, and all of the other challenges I faced, my partner showed me that he was on my side and thought I was doing great no matter what.
While supporting your partner should be par for the course, I know it wasn't easy for my husband to show me that I wasn't alone. I was in the throes of sleep deprivation, postpartum hormones, and breastfeeding anxiety, so I felt a distinct lack of confidence. Thankfully, my partner showed me in small ways that he appreciated me, and over time those small tokens made a huge difference when it came to my sense of self-worth as a new mom. I felt loved and like our co-parenting relationship was a partnership, even when I was the one breastfeeding our baby.