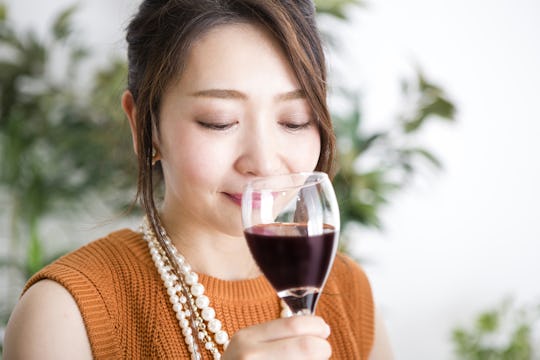 Fotolia
13 Parenting Moments When You'll Need A Drink And That's Pretty Much All There Is To It
When it comes to having children, there's absolutely one thing you can't prepare for, no matter how hard you research or read or inquire; the amount of patience you'll inevitably need. I was a calm, empathetic person before I became a mother: classically "maternal" before I was maternal. However, the combination of sleep deprivation, mindless repetitive tasks and lack of mental stimulation my cognitive abilities crave makes for a colossal amount of frustration when parenting little kids. Which is why, honestly, there are some parenting moments when you'll need a drink and, well, that's pretty much all there is to it.
Sometimes, I just can't muster the strength to weather the whine. So, as an alternative, I seek wine. It's not that I'm saying every parent should be excessively drinking. In fact, I'd say that's not a healthy way to go about this whole motherhood thing. It's just that, well, sometimes you need to relax, and a cocktail or glass of wine is a great way to go about it. I abstained from alcohol during my pregnancies and while I was nursing, but once those days were behind me I welcomed back the occasional drink with unapologetic gusto (especially in the evenings and after I've spend all day with my rambunctious children).
There are times when your patience simply runs out. After all, you're not "superwoman," you're a human being. When you're faced with another three hours before bedtime on a rainy day or when your kid embarrasses you in public beyond recovery or when you simply can't escape and you're touched out and you feel like you'e going to explode, there's wine. Whatever a mother chooses to do to help her through a difficult day (that's healthy and safe, of course) is exactly what she should do. Self care is vital and, well, sometimes self care comes in a large glass.
So, with that in mind, here are a few parenting moments that, at least for me, warrant a very well-deserved drink, because there's just not much else I can do.