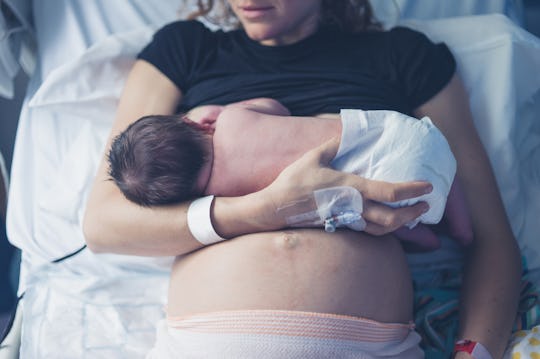 LoloStock/Fotolia
13 Pieces Of Breastfeeding Advice From Other Moms That Made Me Feel Powerful
No one can give you advice about mothering like a mother can, and there were few subjects I was more grateful for advice on than breastfeeding. Even though I had a relatively easy time of it, I could not begin to measure the stress or tears that were the direct result of my choice to nurse. Fortunately, there were good times, too, and eventually the entire experience was a good time. That was, in large part, thanks to the breastfeeding advice from other moms that made me feel powerful, capable, and determined to reach my goals... even when the tears and the stress reared their ugly heads.
When I first started breastfeeding with my first child, I had absolutely no idea what I was doing. And I'm not embarrassed about the fact that I had no idea what I was doing, either. I mean, how could I have known? It would be sort of weird if you were a breastfeeding pro straight out of the gate, right? It'd be like knowing how to play Chopin the first time you ever touched a piano. Almost weirder, even, because in this metaphor the piano is the baby and when it comes to breastfeeding a baby has to cooperate with you as well.
There's a lot to learn as a new mom, and sometimes that can be discouraging and overwhelming. But if you're lucky, there are other moms out there who can empower you, encourage you, and help you along the way. So with that in mind, here's what a few of them taught me about breastfeeding.