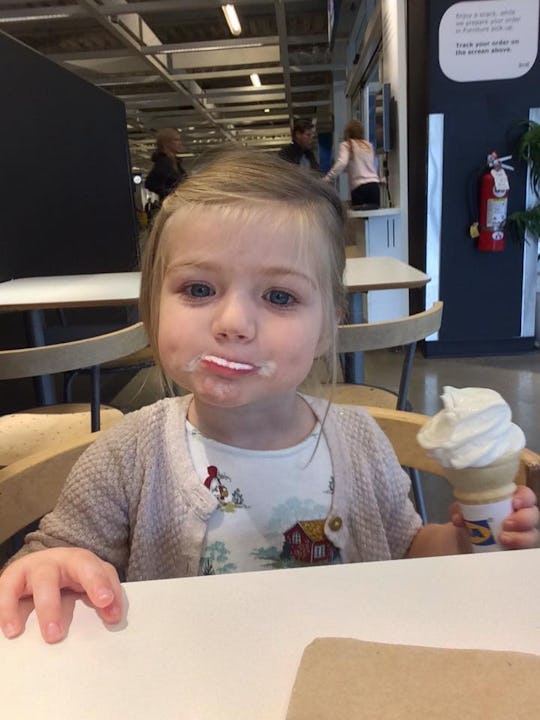 Photo courtesy of Jamie Kenney
14 Embarrassing Moments That Will Make You Want To Quit Parenting
If you don't have a sense of humor about yourself, parenting is going to kick your ass. Your precious little one will require regular sacrifices of blood, sweat, and tears, all given in the spirit of deep, self-effacing humility. So, f you can't laugh you will go crazy. Even when you can laugh, there will be embarrassing moments that will make you want to quit parenting. It will be a wish with the power of a thousand "Nope" memes.
Here's where kids will always have the upper hand on us parents: in general, they're pretty shameless. They don't know the social rules that instruct us to be embarrassed, and so they can't be encouraged to tone down their insane behavior. They will use that insanity (and our humiliation) to their advantage. But it's not just the kids: parenting in general, no matter what beautifully filtered social media posts show us, is deeply uncool 90 percent of the time. That's not to say it's not fun as hell, but swapping weekend stories with your co-worker is never going to make you, as a parent, sound like a badass. By and large, your badass days are over. Sorry.
Sometimes, just for a minute, the overwhelming chagrin of realizing you're an uncool adult who lives for a tiny dictator — and who, yes, was just singing the theme song to Sofia the First to yourself as you were waiting for your Starbucks order — is going to make you wonder what you've done with your life and encourage you to throw in the towel. It only lasts a split second, of course, but the situations that can prompt them are numerous.