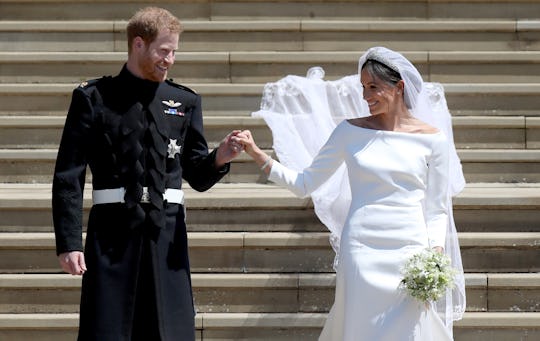 WPA Pool/Getty Images Entertainment/Getty Images
This Year's Top Halloween Costumes From Pinterest Are A DIY Dream Come True
Halloween is kind of a big deal. Not only does it involve all of the tricking and treating, but it's also just absolute primetime to pull out your best costume game. Some people put a lot of thought into their costumes, taking care to make sure each item they choose for their getup is completely authentic. (Some of those people spend a boatload of cash in order to accomplish that.) Others go DIY crazy, crafting some seriously inspirational ideas. And that's where these most popular costumes of 2018 from Pinterest come in.
Because have you ever attempted a do-it-yourself anything that wasn't first searched on the virtual idea board? I feel like every creative effort I've ever seen at events — from a kid's first birthday party to a backyard wedding — is explained with an "oh, I saw it on Pinterest!" The same goes for Halloween costumes, of course. And since Pinterest partnered with the global fashion search platform Lyst to release the top trending solo costumes of 2018, now you know exactly which pins to peruse when putting your own disguise together.
Sure, there's a little more work involved when you go the DIY route... but what's Halloween without a little bit of ingenuity?