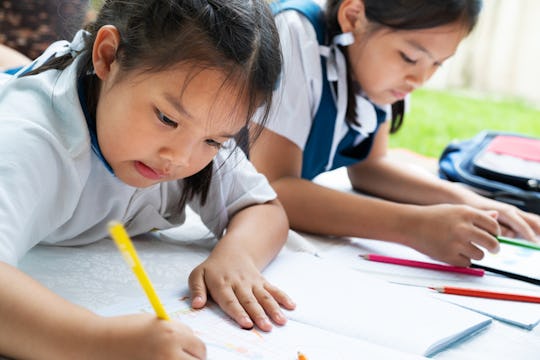 BEAUTY STUDIO/Shutterstock
15 Easy Yet Meaningful Ways To Celebrate International Women's Day With Your Kids
International Women's Day is a global phenomenon, but only because of the people who work to make it possible. In order to honor the day and carry the message through to the next generation, we have to do our part to celebrate International Women's Day with our children on March 8, Because they won't understand its significance unless we show them how important it is.
Preschoolers and toddlers may not be ready for a lesson on gender inequality or the salary gap, but they can still come with you to a march or listen to a story about girls and women who did great things. You can even go around your house and point to all the everyday items that were invented by women, from coffee filters to dishwashers, windshield wipers to chocolate-chip cookies. Elementary-school children are old enough to start learning that the world still isn't a fair place for everyone. Tell them about Malala Yousafzai and her fight to ensure education for all girls, or demonstrate with coins the gender pay gap that still exists in the U.S. (Would they want to earn 80 cents for the same work that someone else is doing for a dollar?)
There are lots of things you can do with your children that are fun, educational, and inspiring. If you make them as much of an annual tradition as sending Valentines or hunting Easter eggs, they'll be more likely to carry on the cause as they grow up.