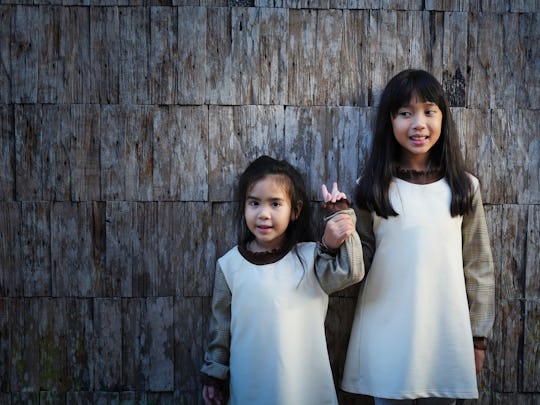 Shutterstock
These 20 Sweet Quotes For National Sister's Day Will Make Your Sis Want To Hug You
Sisters are amazing, and I'm not just saying that because I am one (although my brother would agree... right? Right?). There's something about having a female sib that can't quite be duplicated in any other relationship. With National Sister's Day coming up, this is the perfect time to post a great quote about sisters on your social media feed or share with your fave sis directly, because you really can't imagine what life would be like without her.
National Sister's Day 2019 falls on August 4, affirmed the National Day Calendar (which keeps track of all the major and minor official holidays). Although the day is a fairly recent addition to the calendar — earliest estimates put the origin year at 2012 — it's still no less a welcome one. Just as we honor moms in May, dads in June, and grandparents in September, sisters now get their due during a month which doesn't have much else going on in it. (For once, sisters don't have to compete for attention with anyone else!)
Here are 20 of the best attributable quotes about sisters and sisterhood that sum up the loving, sometimes contentious and frustrating, but always eternal bond between these special siblings. Share them with your own sister(s), or post it on your Insta feed to show all your friends how glad you are to be among this wonderful group. Your mom will be proud, too.