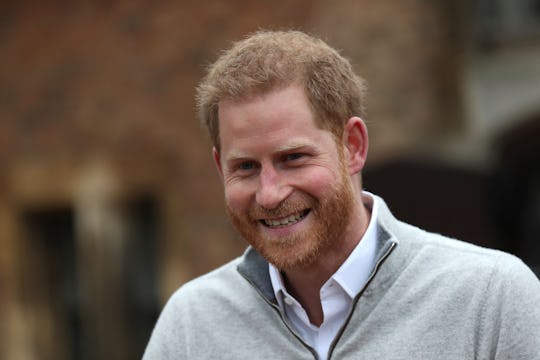 WPA Pool/Getty Images Entertainment/Getty Images
26 Photos Of Prince Harry Over The Years That Showcase His Remarkable Journey
It's easy to think that Meghan Markle is the most popular member of the royal family — and she might be, right now. But a lot of that has to do with her beau, who's been one of the most beloved royals for years. He just celebrated his 35th birthday on Sept. 15 and these photos of Prince Harry over the years show how he's grown from his mother's sweet boy into a caring, devoted man who cares so much about others.
Like many, Prince Harry went through a time of struggle, during which he was not all that popular. He's even spoken about those years in interviews, explaining what was going on in his young life and heart that made him rebel against the stricture of royal life. The death of his mother, Princess Diana, at the age of just 12 hit him hard, and he bottled up that grief and channeled it into mischievousness, according to Newsweek.
Eventually, though, he said he "pulled my head out of the sand, started listening to people and decided to use my role for good. I am now fired up and energized and love charity stuff, meeting people and making them laugh," he told Newsweek in 2017.
That turnaround was one of the best things to see for fans, as Prince Harry seemed to take charge of his life and future. The life he's living now just showcases to the world what a great second act can follow heartbreak.