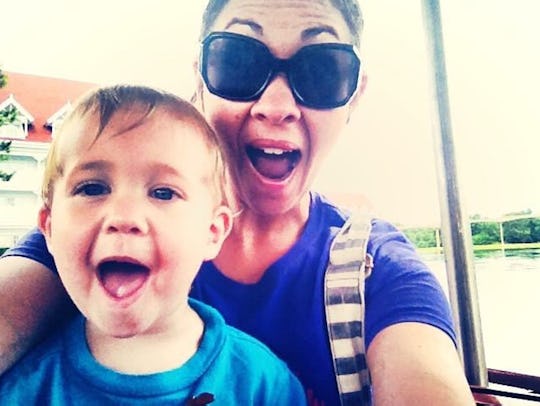 Candace Ganger
30 Little Things I Do Every Single Day To Remind Myself That I'm A Good Mom
As a frenzied mother of two, I don't always feel like I'm "winning." In fact, most days I'm lucky if I manage to keep myself from yelling, can keep to a schedule, or can accomplish whatever small thing I set out to accomplish. The small things matter a lot, though, because sometimes those small things are exactly what save me from feeling like a complete failure. Over the years I've learned how important it is to take care of myself, so there are some little things I do every single day that remind me I'm a good mom (even if I don't feel like it).
For the longest time I felt insecure about every little decision I made as a mom. Honestly, at times I'm still unsure and scared when I make a choice that I know will impact my children and their day-to-day lives. With one child quickly approaching her teen years, and another just registered for kindergarten, it's easy to feel like I'm failing when there's a challenging day I struggle to "survive." I know my children are great kids, but I'm constantly dragging myself through the mud at the slightest hint of a potential mistake. I certainly wake up every day with the best of expectations and intentions, but because life doesn't really care about your plans, there's always going to be a few bumps along the way (i.e. tantrums, arguments over clothes, and arguments over, well, everything else too OMG the arguments never end).
The longer I'm in this parenting game, the more I'm learning that even on those really hard days, I'm not failing as a mother. That's a difficult realization to accept because when I hear that tantrum, or see misconduct, it feels like a personal attack on how I parent. But it's not, and I need to continue to remind myself that I'm capable of being the mom my children need. With that, here are some small things I do to remind myself, as often as possible, that I'm a damn good mom.