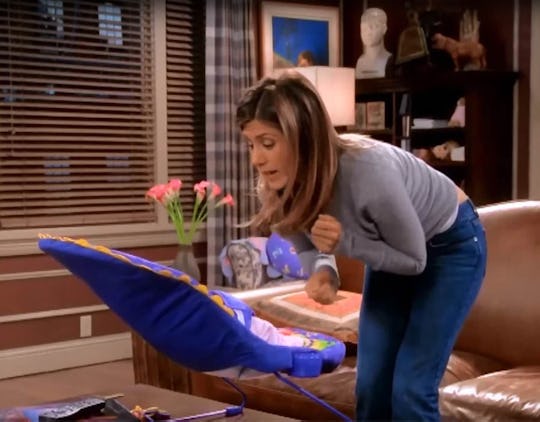 NBC
5 Reasons I Refused To Use Baby Talk With My Kid, Even When He Was A Baby
There are very few constants between the different, seemingly endless ways people parent their kids. I'm going to go ahead make a completely unsubstantiated claim, though, and say a nearly ubiquitous point of parenting employed by the majority of adult humans around the world is "baby talk." I refused to use baby talk with my kid, even when he was a baby, though. Sure, I get that people use baby talk to communicate with their infants (and toddlers and kids because, well, it's a hell of a habit to break once you get used to it) in many different languages for at least as long as we've had the technology to have audio documentation of a grown-ass person asking a tiny human, "Who's a good baby?" And hey, to each their own, but it's just not for me.
All babies are good babies (fight me), but are all methods of communicating with them equal? Sure, there's science behind why we feel inclined to speak to our newborns in high-pitched, sugary tones, but allow me, if you will, to briefly present a counterpoint to that admittedly valid argument about baby talk: it's stupid and I don't want to do it and you cannot make me.
Beyond it being stupid and unnecessary, I thought of a number of more specific reasons why I'm not a fan of baby talk, probably thought up at some point in between complaining to my newborn about the traffic we were stuck in and asking him if he'd seen the coffee cup I was literally just holding.