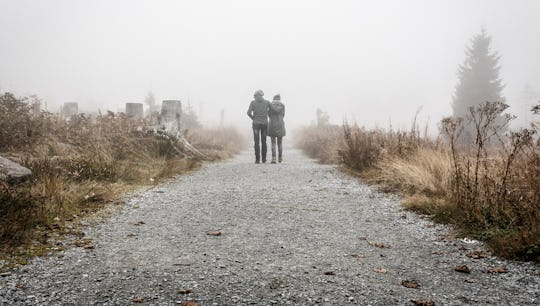 6 Things You Can Do While You're Pregnant To Help Your Relationship Survive A New Baby
Becoming a parent is rough. The truth is, what pregnancy does to your relationship can be as taxing as what it does to your body. In fact, pregnancy can be transformative and challenging for all of the personal relationships in your life, but certainly the one with your significant other is most poised to undergo the biggest change, and change on the most levels, and change in ways that might feel sad or confusing or upsetting. The days of going on dates to the movies or grabbing a bite at the end of the day or hitting a bar for a friend's birthday are quickly replaced by 10 p.m. feedings, 2 a.m. feedings, 5 a.m. feedings, and, well... you get the point.
The ability to do as you please slows while you're pregnant and comes to a screeching halt the minute the baby arrives on the scene. And for the most part, we're all perfectly cool with this arrangement because our babies are damn cute and our mommy hormones are running wild and probably some other reasons involving the continuation of the species. But sometimes we miss our significant others (and our former selves), and the way things once were. These feelings are completely normal and valid, especially when you first begin the parenting journey.
Fortunately, there are ways to help strengthen your bond with your partner prior to life becoming a series of diaper changes and adorable naps. Here's our favorite ways to keep the romance alive before your little one is born: