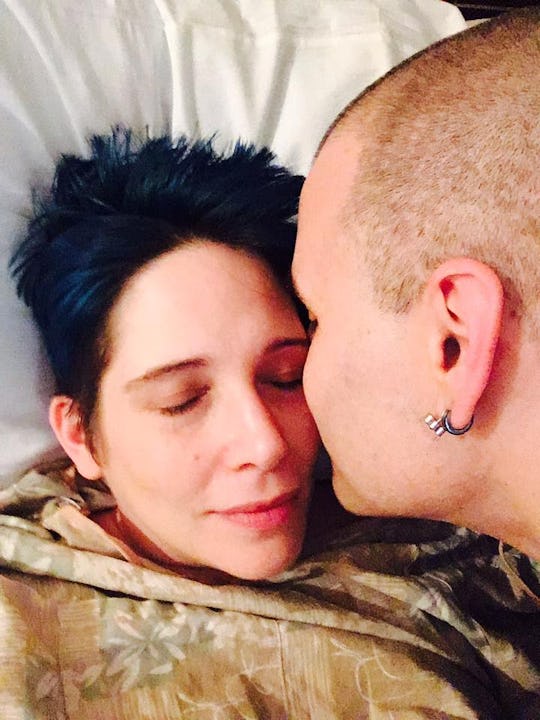 Courtesy of Steph Montgomery
7 Dads Reveal What It's Really Like To Hold Their Partner's Hand Through Childbirth
I can still remember almost every moment of my last labor. The best part, for me, was spending time with my husband. When things got intense, he was there to hold my hand, crack jokes, and steady the barf bag. At the time I was focused on myself and my baby, so I didn't really consider what it was like for him. I was curious, so I asked him and some other dads to share what it was like to hold their partner's hand during labor.
The "miracle" of birth can be intense, painful, scary, magical, peaceful, and amazing — usually all at the same time. For me, it was so important to have my husband there that day. While I probably could have done it without him, I wouldn't have been as confident, strong, or brave had he not been there with me. I am sure other moms feel the same. As for the dads, it turns out birth had powerful impact on them, too
The dads I heard from had vastly different experiences. From feelings of fear, helplessness, and not knowing what they were doing, to feelings of love and adoration for their badass baby-growing partners, they experienced a never-ending sea of emotions. Some of them felt really strongly about being involved in labor (at least as much as they could), administering massages, cutting cords, and even delivering their babies. Others (including my husband) wanted to leave baby-catching and cord cutting up to the professionals, and simply provided love, support, encouragement, and, of course, some necessary hand holding.