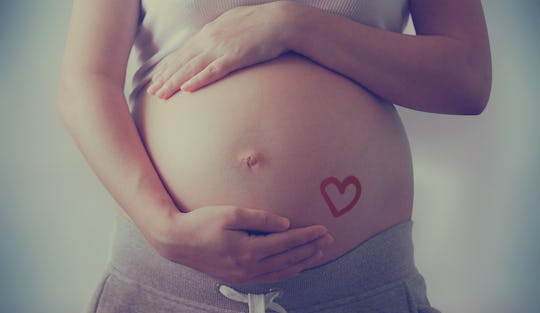 Zffoto/Fotolia
7 Hilarious Differences Between Being Pregnant In Your 20s Vs Your 30s
I've been pregnant in two separate decades and, let me tell you, they were very different. Yes, I experienced morning sickness and my skin broke out and numerous body parts did that horrible swelling thing, but my second pregnancy was nothing like my first. What I assumed would be another horrible experience was, well, not all that bad. In the end, I guess the hilarious differences between being pregnant in your 20s versus your 30s saved me the pains of a first-time pregnancy. Well, sort of.
Now that I'm closer to *cough* 40, it's somewhat easy for me to see how growing another human being in my body when I was in my 20s had its pros and cons. For example, I was blissfully unaware of what was to come and naive about the future, but I had no idea how to prepare for things like morning sickness, heartburn, and how feeling uncomfortable in your own skin can impact your mental health. In a way, both the unknown and the overwhelming naivety are what made that pregnancy so amazing and so annoying, all at once.
Experiencing another pregnancy in my 30s meant going into the entire ordeal with a little more learned knowledge, but also accepting that I still didn't know what was going to happen. After all, every pregnancy is different, even when they're experienced by the same woman. So with that in mind, here are some of those glaringly obvious differences that I'm now able to look back and laugh at.