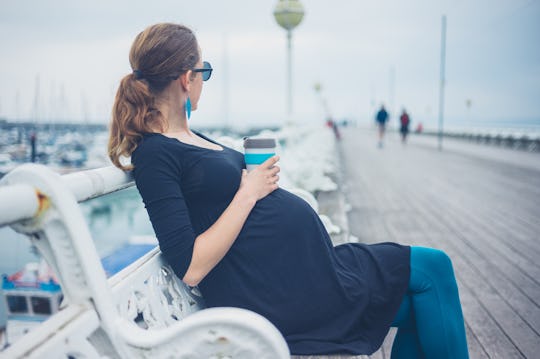 LoloStock/Fotolia
7 Hilarious Differences Between Having A Baby In Your 20s Vs. Your 30s
You're like a different person.
I was 24 when I had my daughter. And even though that pregnancy was neither expected nor pleasant, I was optimistic. Sure, I guess your 20s are "supposed" to be about finding yourself, finishing college, starting your career, and navigating less-than-ideal romantic relationships, but I took a different path. When I had my son years later, I realized there are more than a few hilarious differences between having a baby in your 20s versus your 30s. I guess a lot can be said for a significant amount of self-growth and experience, right?
I'm sure I'm not alone when I say this, but I felt completely out of my league when it came to caring for my daughter. My partner and I didn't know what the hell we were doing as first-time parents, so every diaper change, feeding, burping, and bedtime routine was a "try it and see what sticks" type of situation. It was frustrating at times, sure, and I worried about everything every hour of every day, but we had the energy and willpower to find what worked. God bless any and all caffeinated beverages.
By the time I learned I was pregnant with my son, however, things took a drastic turn. I was really tired, and my soon-to-be 5-year-old was really into that whole "I'm independent and do what I want" thing. In my 20s I was able to bounce back from those all-nighters and toddler tantrums a little quicker, but with my son, well, I had less energy to devote to the exhausting work of caring for two kids simultaneously. That doesn't mean my son suffered, though. In fact, he was spared all the mistakes we made with his sister. But I can tell you that there are some hilarious ways having one baby in your 20s compares to how things play out in your 30s. For example: