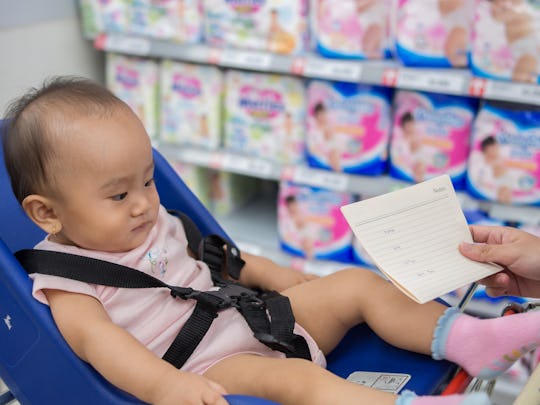 Fotolia
7 Little Things About Your Life That Change When Your Kid Has A Serious Food Allergy
More kids than ever live with life-threatening food allergies. My son is one of them. Peanuts pose the risk of anaphylaxis and, as a result, my son never travels anywhere without his Epi Pen. We first learned about his food allergy when he was 20 months old, and since then I've been forced to notice the little things about your life that change when your kid has a serious food allergy. Are those little changes worth it? Absolutely. In the end, there isn't a thing in the world more important than my son's health, so these changes aren't really inconveniences as much as they are simple adjustments.
No one else in our family, including his older sister, has any food allergies, so we had to make some significant accommodations in order to keep our boy safe. When kids are toddlers, and rarely left to their own devices, we are their mouthpieces. I felt like my son's Secret Service agent whenever we'd show up at a party or playdate; I'd survey the scene, scope out the food situation and grill the hosts on the contents of their kitchen. At food-centric holidays (which for me, as a New York Jew, means all of them), we would put in our requests to adapt the recipes to be nut-free, and offer to bring desserts or sides or anything else that reduced the chance of someone inadvertently serving a deadly ingredient.
We have lived with my son's peanut allergy or over four years now, and as he enters grade school, new kinds of adjustments must be made, too. He's more independent, now. After all, he's one of 29 kids in a class and if he doesn't speak up for his safety, who will? We've done all the due diligence with the teachers and school nurse, and thankfully the school has a "food-free" celebration policy so nobody brings in edible treats for birthdays. Still, the default cold lunch served in the cafeteria is a peanut butter and jelly sandwich. There is a long way to go to keep all food allergy kids safe when they are out of our reach.
So, with that in mind, here are a few things that having a child with a serious food allergy changes about your life: