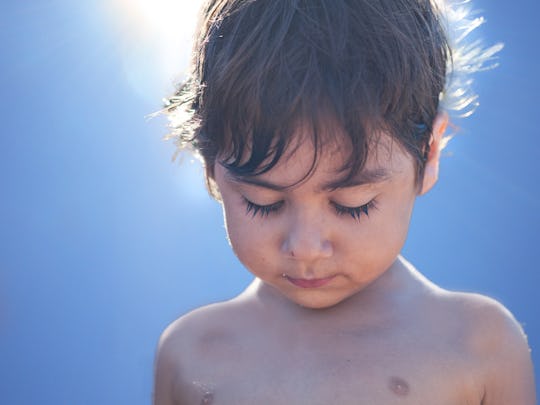 elisabetta figus/Fotolia
7 Misconceptions About Sensitive Sons That Need To Be Destroyed
After I had my son, I became so much more aware of the way people in our society treat boys. I started paying attention to the comments people made about the boys and men around me, realizing that I had internalized a lot problematic stereotypes. I also listened to how people talk to and about boys, about the expectations they had of boys, and how these boys were supposed to grow up to be "real men." And, sadly, I heard all sorts of misconceptions about sensitive sons that only perpetuated these sexist stereotypes that stifle the humanity in boys and men, allowing room for toxic masculinity to flourish.
So when and where does it go wrong? How do our sensitive sons turn into insensitive teenagers and, sometimes, toxic men? Well, the answer is everywhere, really. It's in how we talk to our boys and how we tell them to behave, how we misrepresent and misinterpret sensitivity and assume anyone who is sensitive is weak. It rests with the people in our society who treat sensitivity as an illness that needs to be cured; the people who turn sensitivity into something to be ashamed of.
I don't know if my son would be considered sensitive. I know he is kind and empathetic and sweet. I know he loves curling up with me on the couch while we watch his favorite cartoons. I know he gets upset when he doesn't get what he wants, in a typical pre-schooler fashion. I know he loves his toys and sleeps with so many he hardly has room to stretch his legs. I know he is loving and giving and warm and, well, I refuse to characterize him. All I can say is I hope he never changes. I hope he always remains a loving boy, despite the misconceptions that come with being labeled as "sensitive."