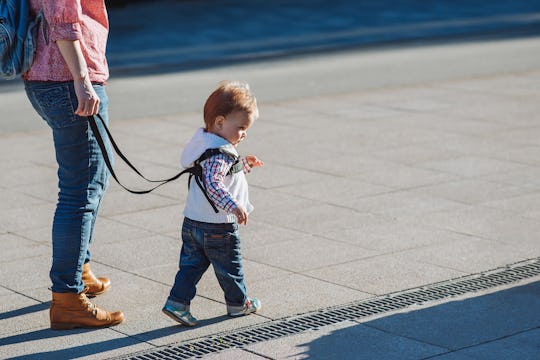 John-Alex/Shutterstock
7 Things Made For Kids That I Shamelessly Wish I Could Use On My Husband
You don't have to look hard to find a joke about marrying a man and, before you know it, becoming his mom. I've heard women kid about needing to help their husbands get ready, remind them to brush their teeth, or basically anything else you would assist a child with. I've heard advice about how people should refrain from essentially "babying" their beaus, too, and it's spot on. That said, sometimes we just want to laugh t the absurdity of relationship dynamics. Because, honestly, there are more than a few things made for kids I'd love to use on my partner.
I should start this by making a disclaimer: Husband, if you read this, no I don't actually think you're a baby. No, I do not want to stick a pacifier in your mouth whenever you're ranting and raving about baseball. Well, usually. Dearest partner of mine, I value you and I am thankful for you and I know that you're completely capable of not only being a functioning adult human being, but you're a great father who can take care of a child just as adequately as I can.
Now that I've prevented my divorce (for now, at least), I gotta say there are times when I do wish my husband did certain things that he might, um, not do without being told. At the very least, he probably won't do them right away. Dishes piled in the sink because they're going to get washed "later," except later could be in two hours or in the year of our lord, 2020. Feel me? So while we certainly don't want to be married to children, you must admit that sometimes it's easier to control situations when you're the "mom" and not the partner.