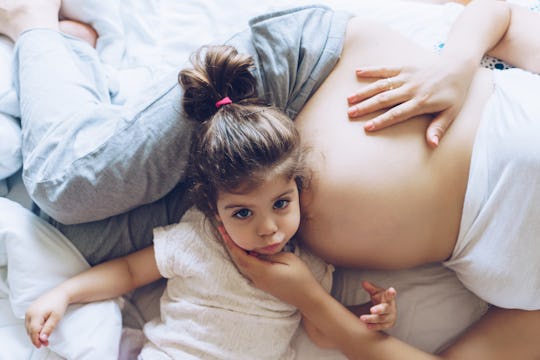 sianstock/Fotolia
7 Things Moms On Their Second Pregnancy Desperately Need To Hear From You
When you're pregnant for the first time you get all the good stuff. You know, the compliments, the concern, the questions, the gifts — you name it and it's practically yours. It's a truly delightful time to be alive. But if you become pregnant with a second, most of that good stuff disappears. Everyone's like, "Well, you've been there and done that," so you're not as celebrated as you should be. "You're no less amazing than you were the last time you were pregnant," is just one of the many things moms on their second pregnancy need to hear from you. Why? Well, because it's true.
Once everyone found out about my first pregnancy, I was celebrated and planned for the future with stars in my eyes. I received all the glowing compliments and the best gifts possible. I felt like a damn Queen. With my second, however, it was completely different. Instead of all the "you look great" conversations, it was either silence or back-handed compliments ("You didn't gain as much with this one!"). Come on, people. Is it really that hard to say something nice to an already insecure, pregnant, tired mom?
If you aren't sure what you can say, here are some things moms carrying their second baby really love, and deserve, to hear. Learn them. Use them. Be a hero.