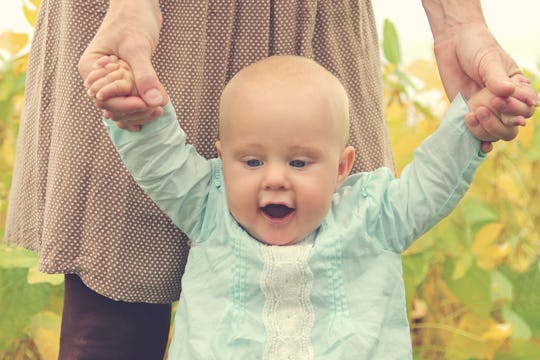 Christin Lola/Fotolia
7 Things The First 6 Months Of Motherhood Will Teach You About Yourself
Before I became a mom, I had a specific set of expectations I intended to meet. I wanted to stay home, make my own baby food, and utilize attachment parenting techniques. But then I had my daughter and, well, expectations be damned. As a new mom, I had to re-examine who I was and who I wanted to be. Thankfully, there are things the first six months of motherhood will teach you about yourself that will help you become the mother you've always wanted to become.
When my girl entered the world, I had no idea what I was up against. The moment I held her, however, I did have a vague feeling that maybe I wouldn't be running the show the way I planned. Turns out, I was right. During those first six months of life as a new mom, and as I slowly but surely got used to the idea that I would be forever responsible for another human being, I realized a lot about myself. Turns out, those lessons have helped me turn into the mom I always wanted to be.
Now, it's not to say I had no idea who I was when I decided to be a parent. I was a self-aware, grown-ass woman. But I was changed the moment my daughter entered my life. Motherhood does that to you, I guess. So with that in mind, here are some things my daughter's first six months of life taught me about who I am, and, perhaps more importantly, who I wanted to be.