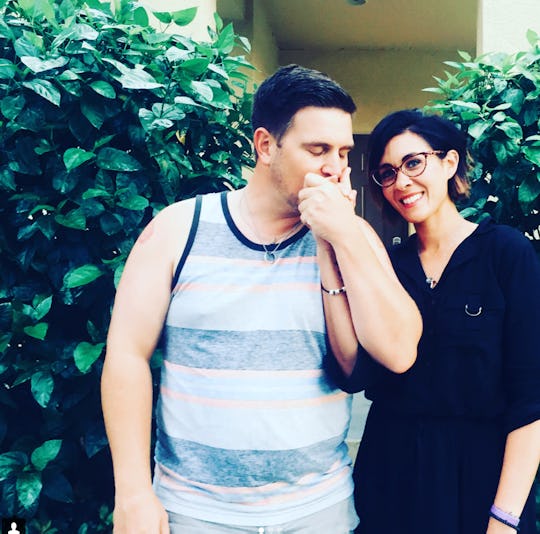 Courtesy of Candace Ganger
7 Ways I Set Myself Up For Disappointment In My Marriage
After nearly 14 years together, and 10 years of marriage, I can confidently say I've learned a lot when it comes to long-term relationships. And, if I'm being honest, I have to admit that my initial expectations were based on unrealistic falsehoods that could never measure up to reality. In other words, there are more than a few ways I set myself up for disappointment in my marriage, and I think acknowledging them is one way to combat those "picture perfect" notions that only lead to letdowns.
My partner and I knew early on we'd have to work hard if we wanted to sustain any kind of long-term relationship. While the connection between the two of us was immediate, once we started dating our differences became painfully clear. For example, he's an only child and I'm the oldest of two. He had two engaged parents that were able to give him everything he wanted and needed, and I grew up low-income with a single mom on food stamps. He's more optimistic and positive, and I'm more realistic and not afraid to face the negative.
It took awhile to figure out how to compromise, find our middle, and meet each other there. In fact, we're still figuring it out. And because we love one another, are committed to one another, and raising two kids together, I believe it's important to understand how we might be setting ourselves up for failure. So with that in mind, here are some of the ways I've set myself up for disappointment in my marriage. You can't learn from your mistakes if you don't acknowledge what they are.