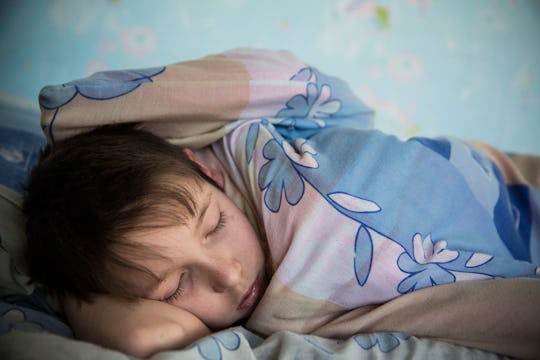 Andrew Burton/Getty Images News/Getty Images
8 Sacrifices You Make When You Cry It Out That Are Totally Worth It
As someone who has sleep trained not just one, but two children, I know a thing or two about the ups and downs of teaching a baby how to get some sleep. I understand the sacrifices you make when you cry it out, but I also get that those sacrifices are totally worth it in the long run. After all, a sleeping family is a happy family.
When practiced correctly, sleep training can be extremely beneficial for an entire family. However, sleep training takes some serious commitment, otherwise it likely won't be effective. With our first son, getting him to sleep through the night was pretty seamless, but our second son had a different plan in mind and I'm convinced getting him to go to bed easily or peacefully was such a struggle that it caused my hair to prematurely gray.
Struggling with the "cry it out" method with our second son tested both my partner and I but, eventually, we got through it and we're now the proud parents of two amazing sleepers. If you're trying to get your baby to sleep through the night for the first time, and have found it to be both difficult and disheartening, understand that the following seven things are sacrifices you make when you cry it out, yes, but those extra hours of peace and sleep are totally worth the struggle.