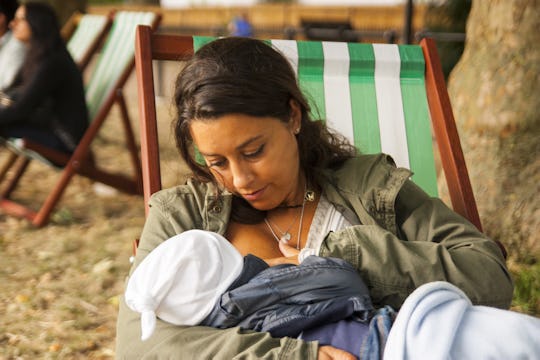 Fotolia
8 Annoying Breastfeeding Questions That'll Make You Want To Lose Your Damn Mind
It seems that no matter how a mother decides to feed her children, she's destined to encounter rude questions, judgments, and assumptions from friends, family, and colleagues about her own personal choices. Sometimes it feel like even the mailman gets a say in what we're doing! But one thing we can all agree on is that it takes dedication and a ton of hard work to commit to a breastfeeding relationship with your baby, and when that happens, the last thing you need to hear is annoying breastfeeding questions that'll drive you crazy.
Deciding to breastfeed is a personal decision and doesn't always follow in a linear fashion. Some people want to supplement with formula, others pump but don't breastfeed. There are women who breastfeed exclusively, whose milk never comes in, who can't breastfeed for health concerns, or who breastfeed their kids on demand. Some women decide to breastfeed for the first few months before returning to work outside the home, others try to get to their baby's first birthday or decide to try extended breastfeeding and let their child self wean, as I did. There's a whole host of reasons why women choose to do what they do in terms of breastfeeding, and that shouldn't ever be up for debate by friends, family, or strangers.
Why people think it's OK to make inane comments about your body and the way you decide to parent is a mystery to me, yet ask any mom — especially a breastfeeding mom — and she's sure to have heard one of these gems...