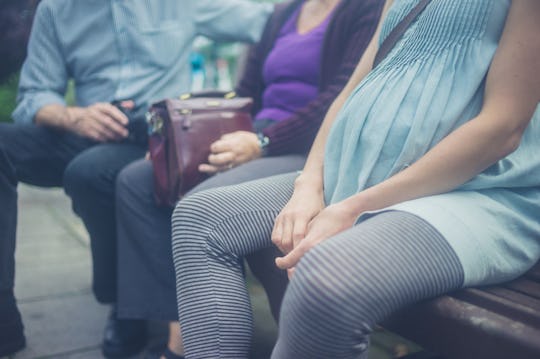 LoloStock/Fotolia
8 Pregnant Women Share The Horrific Comments They Heard From Their In-Laws
Even the most loving, supportive in-laws can turn into garbage humans when you're pregnant. Maybe it's the excitement of becoming grandparents that makes them so intrusive, or the thought of their own baby having a baby, which, I can imagine, is strange. Either way, your relationship with your in-laws is bound to change when you find out you're going to be a mom. In fact, when I asked the following pregnant women to share the horrific comments they heard from their in-laws, I was reminded that growing a human being inside your body doesn't just change you. Oh no, it changes the people around you, too.
For the record, my in-laws are fantastic and my son is really lucky to have a lot of people invested in his growth and development. He has grandparents who want to take him places and teach him new things, and that's truly a wonderful thing. But make no mistake, we haven't always agreed on every aspect of his upbringing, and that can cultivate some palpable tension. For example, my decision to allow my son to self-wean from breastfeeding raised more than a few in-law eyebrows. Thankfully, however, I wasn't subjected to any horrific remarks from family members who, for whatever reason, think extended breastfeeding is "gross." So I know that even at our most awkward moments, my relationship with my in-laws could've been worse.
Family relationships are tricky even when all is right in the world, so throw in a pregnancy and things can get strange. Sometimes it's best to just hold your tongue and quietly inform your partner that his family needs to work on their manners. As long as you're not being verbally abused, sometimes maintaining the peace is the name of the in-law relationship game. Then again, if you have to hear comments like the ones these following moms endured, perhaps staying away from your in-laws until, oh, I don't know, your kid is 18 or something, is the way to go.