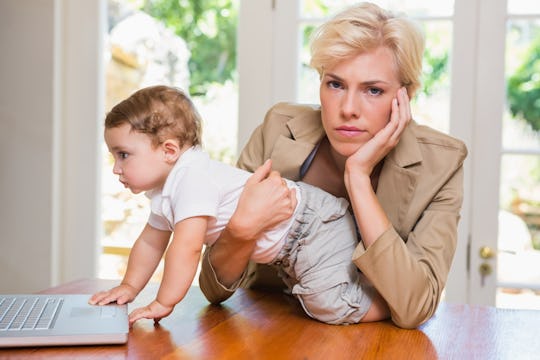 WavebreakMediaMicro/Fotolia
8 Responses To The Question, "When Are You Having Another Baby?"
It seems like the moment you give birth, everyone's wondering about the next time you'll put your body through 40 weeks (more or less) of intense change. You could be covered in sweat, mid-episiotomy sew, and someone will ask you about "the next one." I mean, WTF? In my experience, being a mom seems to strip everyone else of their sense of social decency, so you should prepare some responses to the question, "When are you having another baby?" At the very least, you shouldn't be caught off-guard. Hopefully.
My daughter was only a few hours old when someone felt like asking me when I was going to have baby number two. After enduring nine months of a hellish pregnancy — with intense morning sickness and hypertension — I was excited to say goodbye to pregnancy and get back to feeling like myself. And after a three-day labor and delivery, the very last thing I was even considering was putting my mind and body through another pregnancy. All I wanted was to focus on was the baby I just had.
Plus, and I don't know about you, but I wanted to give my downstairs a rest before even looking at my husband, so another baby? No thank you. So if someone seems hellbent on bugging you about your reproductive choices days, weeks, months, or even years (hell, ever!) after you've had a baby, just tell them one of the following: