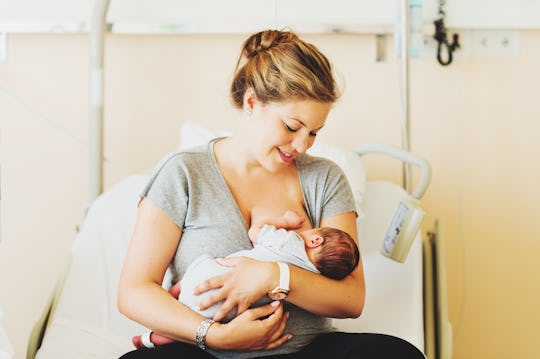 annanahabed/Fotolia
8 Things No One Says About Bringing Your Second Baby Home From The Hospital, But I Will
Bringing your first baby home can feel like a dream. It's as if you're the star in your own movie, the lead character in your own novel, and the beloved Queen of your very own castle, all at once. The same cannot, however, be said about bringing your second baby home. Not in my experience, anyway. Sadly, there's plenty of things no one says about bringing your second baby home from the hospital, leaving those of us with growing families completely out of the loop. Well, I say enough. It's time for me to spare you the pain I endured by telling you some cold, hard truths.
I couldn't wait to meet my second child; my beautiful son who came after two pregnancy losses, a difficult pregnancy, and a scary labor and delivery that almost killed us both. A sunshine baby if there ever was one, I swear the two of us formed an unbreakable bond as soon as I heard his heartbeat for the very first time. And of course, since I felt such a strong connection to him in utero I thought bringing him home would have been just as serene as the day I brought my daughter home. Turns out, I was so, so wrong. The afternoon I took him home from the hospital was an afternoon of harsh realizations, including but certainly not limited to the following: I didn't have the support I did when it was my first baby, I didn't have the ability to focus on just one child and one child only, and I didn't adequately prepare for feeling so alone.
Not all moms have the same experience with their second child, I'm sure, but I will say that rarely do we, as a culture, feel comfortable talking about motherhood in a realistic, no-filter, "ugly" way. But in my experience, knowing the realities of a potentially difficult situation is the only way to make it through to the other side. So with that in mind, here are some things about bringing your second baby home that, quite frankly, you should know. Like, immediately.