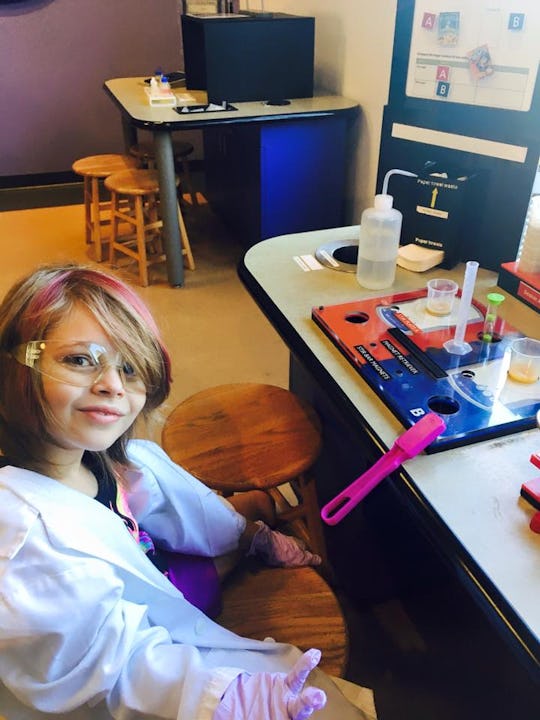 Courtesy of Steph Montgomery
8 Times Your Child's School Will Treat Your Daughter Differently Than Your Son
When you hear the word discrimination, you probably think about something insidious. Maybe not being chosen for a job, because of your gender or race, or experiencing sexual harassment in the workplace. Unfortunately, in our culture there are so many more subtle ways that girls are treated differently than boys, starting in school, and they can have lasting consequences for their self-esteems and futures. There are so many times — both subtle and overt — that your kid's school will treat your daughter differently than your son.
For my daughter it started in preschool and with a gender-specific dress code. The girls had to wear shorts under their skirts and weren't allowed to wear tank tops, while the boys had no dress code whatsoever. None. Girls were offered different activities than boys, like dance class, while boys got to play soccer. Boys got to make wizard hats during craft time, while girls were told to make princess hats, even if one wanted to do the other.
By the time my daughter started elementary school, she was already learning how to be a "girl" in our culture, and I was as heartbroken as I was enraged. For example, in school she was told that boys bullied her "because they liked her." Seriously? Would staff members ever tell a boy that? She's brought home homework with gender stereotypes galore, too. Last year she was invited to cheer camp, along with the other girls, while the boys got to go to football camp. I mean, the list goes on.
In my opinion, these things are examples of social conditioning. The same thing that causes teachers not to call on girls in class might also cause CEOs not to hire, promote, or pay them the same as male counterparts when they enter the workforce. The same culture that accepts people saying "boys will be boys" when they bully girls at school, might let men get away with rape or sexual harassment in the workplace. It's time that it stops.