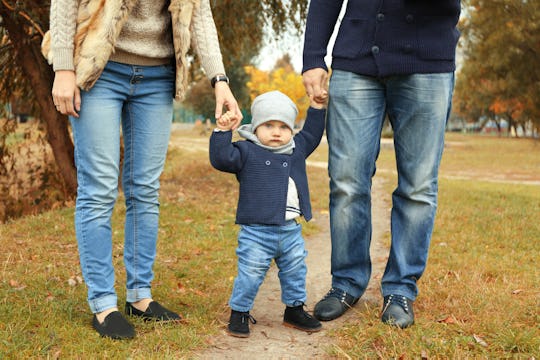 Africa Studio/Fotolia
8 Things Parents Do Every Day That Perpetuate Rape Culture
Recently my daughter shouted, "You broke my toy, now you'll get what you deserve!" at her brother and my heart dropped. I ran to my son, dried his tears, and wondered where my daughter learned that from. People who make mistakes don't deserve bad things happening to them. That's not what I believe at all. Had I done something to teach her victim-blaming is OK? As a sexual assault survivor, I know it's impossible to escape rape culture. As a mom, I've learned there are things parents do every day that perpetuate rape culture, too. Most of the time, without realizing it or meaning to.
There are the overt examples of perpetuating rape culture, like telling or laughing at rape jokes, not stopping what you are doing when someone says no, or saying "boys will be boys" when a man does something problematic. But there are also more subtle examples, too, like when you call someone's outfit slutty, make your child kiss their grandma, or make jokes about "rules for dating" your daughter. These things seem so innocent, but they can really do damage by teaching your girls that they are sexual objects or your boys that they can get away with bad behavior. In fact, in general, the aforementioned examples teach all kids that they don't have a right to bodily autonomy.
Because we live in a rape culture, us parents have our work cut out for us if we want to prevent or undo the damage. We have to be more conscious about what we do and say in front of our kids. The good news, though? Us parents are huge influencers in our kids' lives. We have the power to change the way our kids see and interact with the world, to advocate for our kids, and teach them our values, not our rape culture's values. We just have to unlearn a few bad habits to get started. It isn't easy, but our kids totally deserve it.