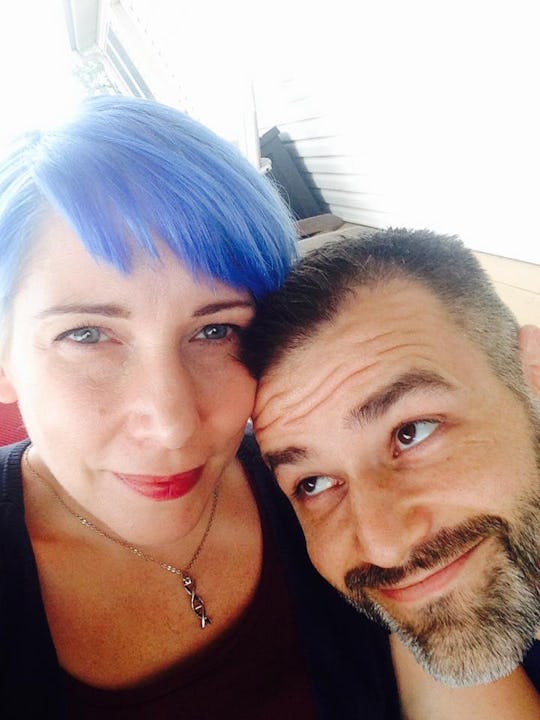 Courtesy of Steph Montgomery
8 Ways My Partner Made Me Feel Confident During Pregnancy
It's no secret that pregnancy is a time of intense change. I mean, you're literally growing a tiny human inside your body. For as full of wonder as gestation may be, though, it's also filled with some gross, exhausting, scary, and not-so-fantastic moments, too. They can make you feel like you can't possibly continue and like you'll never be the sexy, confident, badass you were before getting pregnant. It was during those times that I needed some serious reinforcement. Fortunately, my grown-ass partner helped me feel confident when I was pregnant. I honestly don't know if I could have done it without him, and thank goodness I never have to find out.
I expected my body to change during pregnancy, sure, but I wasn't expecting my body image and self-confidence to change as much as they did. I went into pregnancy believing I could do anything, but as the months of morning sickness, aches and pains, and scary moments dragged on, I started to lose that confidence. I needed someone to tell me things would be OK and to tell me that I was still sexy in spite of (or because of) my huge belly.
I learned a lot about my partner and our relationship during those 40 weeks (more or less) of pregnancy. Most of all, though, I learned that his support, encouragement, and sex were just what I needed to feel confident and capable. We've had to overcome some pretty stressful and scary situations, more than a few gross moments, and some seriously silly arguments. Through it all he made me feel great about my changing body, and showed me that moments of pure love can (and will) absolutely involve vomit and other bodily fluids. He made me feel confident about myself, my body, my pregnancy, and our relationship, like every grown-ass partner should.