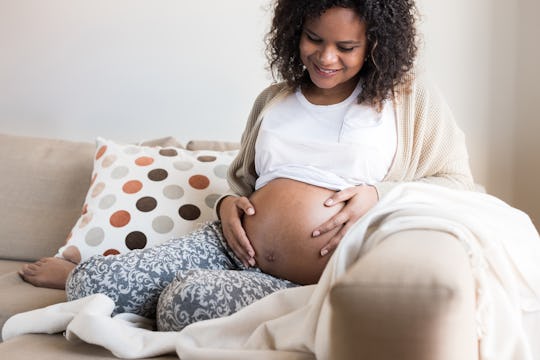 Fotolia
8 Ways To Cope With The Gross Parts Of Pregnancy, Because #PregnancyProblems
With the joys of pregnancy come a lot of changes with our bodies. Growing an entire human from start to finish means that your body's multiple systems have to work together symphonically, and sometimes the changes that happen as a result of that work present themselves in some, well, gross ways. While these changes might feel foreign and uncomfortable, there are ways to cope with the gross parts of pregnancy.
Even if you don't hate pregnancy, like many women do, there's a god chance that at some point you're going to feel uncomfortable with the weirdness happening to your body. Every woman who has ever been pregnant has experienced, and fallen victim to, the gross things that happen during pregnancy, and it's likely that we've all felt a similar distaste for our changing physiology at some point.
Though dealing with those changes sometimes feels like a struggle, it's important to remember that what's happening to your body is normal (usually, and if it isn't or you're afraid it isn't, make sure to talk to your doctor or midwife), even though it doesn't always feel like it. From the weird things that happen to your skin during pregnancy, to leaking boobs and weakened bladders, here's a list of some of the common "gross" things that women experience during pregnancy, and how to feel completely OK about and with them.