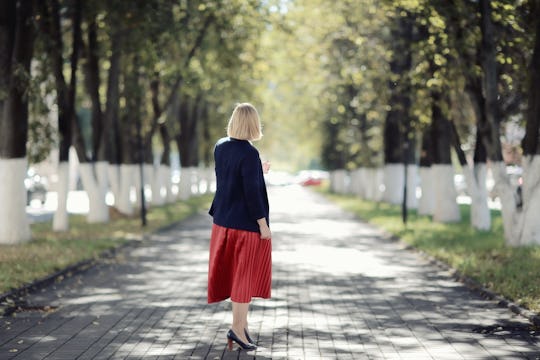 Fotolia
9 Common Insecurities That Definitely Don't Keep You From Being Body Positive
As a chubby kid who started developing on the early side, I began dealing with body image issues at a shockingly young age. I was a binge eater and an over-exerciser, and it took me decades to get to a better place in terms of how I felt about my body. Getting pregnant and giving birth were both instrumental in helping me understand what my body was capable of, and why those capabilities mattered more than how my body looked or was perceived. Of course, I still have hang-ups, but these insecurities don't keep me from being body positive. After all, who cares how my body looks in a bikini? I can grow actual human beings.
Becoming a mother has definitely been a major factor in combatting my body image issues. I have a daughter and a son, and since I know how terrible it feels to hate your body, I am doing everything possible to raise body positive children. I'll be honest, when I was pregnant, my only wish for my unborn child was that she or he wouldn't be overweight. I just couldn't stand the thought of them being ridiculed for their size and feeling that a number on a scale defined them or learning from a shallow society that they weren't as valued or worthwhile as someone skinnier. But once they were born, my attitude shifted: they didn't have to be thin to love themselves. It was on me to teach them to celebrate their bodies, no matter what size they were.
While I attempt to teach body positivity to my children, I remember that I need to continually be practicing body positivity myself, too. Although I still struggle with them, these insecurities don't keep me from being body positive. I just have to remind myself how well my body served me when gestating two thriving children, no matter how I interpret my reflection in the mirror.